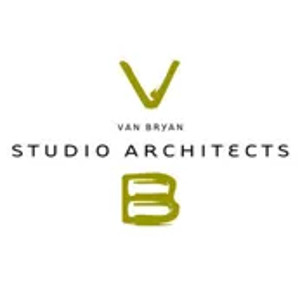 At Studio Architects we believe that every home, every structure should enrich the human spirit. Our mission is to create individual projects and individual homes that truly and beautifully reflect the individual client. In guiding each project to fruition, we are committed to interpreting the client's vision, and fulfilling their personal dreams and goals. With our foundation of passion, experience and integrity, we are dedicated to offering boutique service and architectural excellence.
Van Bryan Studio Architects Process
EXPERIENCE
Though the experience of building a home or business is as individual as every client, we have developed an efficient and enjoyable process that ensures the best outcome for any project. We start with the compilation of data by actively listening to you, and understanding your expectations for the project. Together, we develop a loose description of the program. How will the structure look and feel? Where will it be set? What is the timeframe? The Budget?
UNDERSTAND
Once we have a thorough understanding of what you want (and what to avoid), we begin to create spaces. How many rooms will there be? What is the square footage? How will the floor plan look? Regardless of how involved you want to be, this process is entirely driven by your individual needs and desires for the project.
COMMUNICATE
The phases you will go through in creating your dream home are not unique. But your experience at Studio Architects will be. As a full-service, boutique firm, our associates have a unified desire to create something that is individual and distinctive for each client. Using a collaborative approach that is client driven, we are committed to meeting your needs and fulfilling your vision through active listening, honest communication, exceptional design, and a steadfast work ethic.
DESIGN
The next step in the process is the schematic design phase. The Studio Architects team will work collaboratively to envision your project, eventually translating it into sketches and plans. Your input continues to drive the project and the associates' skills serve to broaden your vision.
CONSTRUCTION
The final step before we break ground is the technical design phase, during which we develop a thorough set of construction documents. By making even small decisions early on – and on paper – errors and questions during construction can be lessened, and the interpretation of the builder is narrowed to avoid surprises. This phase is critical in, among other things, controlling costs of construction.
Website: studioarchitects.net/
Phone: 406-587-4777
Address: 21 West Babcock Street, Bozeman, MT 59715
View additional Bozeman Architects.
HOMES FOR SALE DESIGNED BY VAN BRYAN ARCHITECTS

Bozeman, MT 59715
PRICE:

$11,980,000

STATUS: Contingent
BEDS: 5 BATHS: 5
MLS#: 379619
A diverse and significant holding located in a sunny area of Bridger Canyon, offering a serene and picturesque setting. Despite its secluded location, it's conveniently just ten minutes away from downtown Bozeman, providing easy access to restaurants, shops, and other amenities. The property offers various recreational activities, including skiing at nearby Bridger Bowl, known for its "cold smoke" powder snow. Additionally, there are opportunities for fishing in spring-fed ponds and along the private banks of Bridger Creek. The property's 46+/- acres are home to a diverse range of wildlife due to the canyon's importance as a migration corridor. The landscape is adorned with cottonwoods, aspens, pines, and curated gardens, creating a visually appealing and ecologically rich environment. The main home is a spacious 7,639 square feet and features 5 bedrooms and 4.5 baths. It was thoughtfully designed by Van K. Bryan of Studio Architects and built by Tom Swanson with Swanson Construction, combining elegance and timelessness. There are two separate guest homes on the property. One is a hip, skier's cabin with 2 bedrooms and 1 bath, while the other is a century-old creekside home with 4 bedrooms and 2 baths. These homes provide accommodation options for family and friends. The property boasts abundant water resources, hay fields, pastures, timber, and carefully curated gardens. There are also historic structures on the property, including a refurbished vintage barn and the original Bridger Canyon dance hall, adding to its charm and historical significance. Majestic mountain views surround the property, completing the stunning backdrop for this Montana legacy property. This Bridger Canyon estate offers a unique opportunity for a discerning buyer to own a piece of Montana's natural beauty and history while enjoying various recreational activities and the convenience of being close to Bozeman's vibrant downtown and community amenities. It is a truly exceptional property for those seeking a serene yet accessible Montana retreat!
View Property Details

Property Area: 2B - Boz Area Bridger Cyn Subdivision: Other