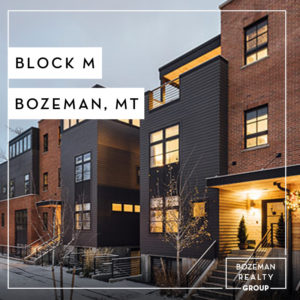 Bozeman Block M Townhomes are stunningly designed and conveniently located just steps from downtown Bozeman's restaurants, shops, bars, & entertainment. The Block M development comprises 18 townhome styled residences with varied open floor plans, roof decks, integrated two car garages and optional terrace level apartments. This development project was completed in 2016.
BLOCK M TOWNHOMES FOR SALE
Sorry, no properties found - try expanding your search, or view all.