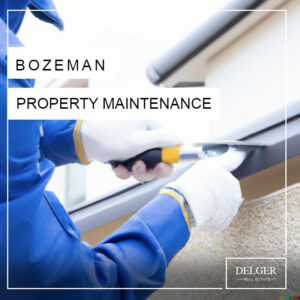 Once you've made a real estate investment, the work doesn't end. Managing and maintaining your property is a big responsibility, and it's essential to do it right. Proper property maintenance protects your investment long-term, ensuring that the property is in good shape should you decide to sell.
Benefits Of Property Maintenance
Save money with lower repair and maintenance costs
Reduces utility costs and property impact on the environment
Preserve and increase the value of your property
Fewer unexpected repairs, and surprise maintenance costs
Avoid safety issues and legal problems, liabilities, and fines
Property Maintenance Services We Offer
Exterior Maintenance & Repair
Interior Maintenance & Repair
Preventative Maintenance
Safety Checks
Real estate maintenance is a key part of owning any form of real estate. Delger Real Estate offers maintenance services for both commercial & residential properties. We advise clients on preventative maintenance and if required manage additional contractors for work performed.
Real Estate Asset Management Services We Offer
Conducting Market Research
Identifying & Acquiring Real Estate
Budgeting, Forecasting, & Reporting
Overseeing Property Maintenance And Repair
Home Monitoring(Air Quality Testing, Temperature Monitoring, Leak Detectors, etc.)
Impact Management(Reducing Utility Usage)
Developing & Implementing Strategies To Increase Property Value(Maintenance/Remodel)
Reducing The Burden Of Real Estate Ownership
A property can cost quite a bit of money to maintain when you consider operational costs, maintenance, closing costs, and taxes. Delger Real Estate advises clients on ways to reduce the ownership and maintenance costs of properties.
Real Estate Impact Management Services We Offer
Reducing Water Usage
Reducing Electricity Usage
Reducing Heating and Cooling Costs
Reducing Air Leaks
Buildings are responsible for more than 40% of global energy used, and as much as one-third of global greenhouse gas emissions per the International Standard Organization. For both real estate investors and individual home owners Real Estate Impact Management and "Smart Home Management" can mean substantial cost savings and reduce the impact your property has on the environment.
Real Estate Maintenance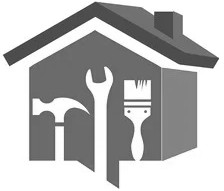 Are you in need of a reliable property maintenance company in Bozeman? Look no further!
Find out more about
Bozeman Property Maintenance
from Delger Real Estate. We offer maintenance services for both commercial & residential properties. No job is too small!
Call us at
406-581-7504
for more information about our Property Maintenance Services and to schedule an appointment.