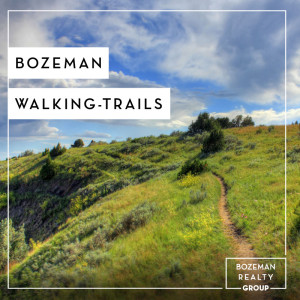 The City of Bozeman and dozens of public and private organizations have created the Main Street To The Mountains Trail System. This effort has resulted in over 80 miles of trails in Bozeman. These trails are used by commuters, runners, bikers, birdwatchers, and stargazers, and help make Bozeman one of the best places to live.
The Bozeman trail system winds through many of Bozeman's Neighborhoods and are great for running and biking. The Gallatin Valley Land Trust and many volunteers have worked hard to expand and maintain these trails.
For a complete list of walking trails in Bozeman, along with ratings and difficulty of each trail, visit the Bozeman Hiking Trails page at Explore Bozeman.
BOZEMAN TRAIL MAP