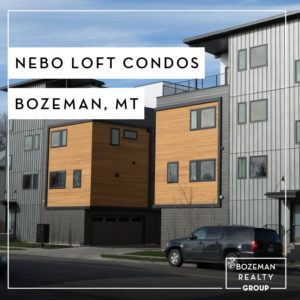 NeBo Lofts is a contemporary infill project located in the Northeast Neighborhood area of Downtown Bozeman. The project consists of 12 vertical condominiums, each with 4 levels and topped with individual roof top indoor outdoor living spaces.
VIEW ALL BOZEMAN NEIGHBORHOODS
NEBO LOFTS CONDOS FOR SALE
Sorry, no properties for sale found that match this criteria - try expanding your search, or view all.