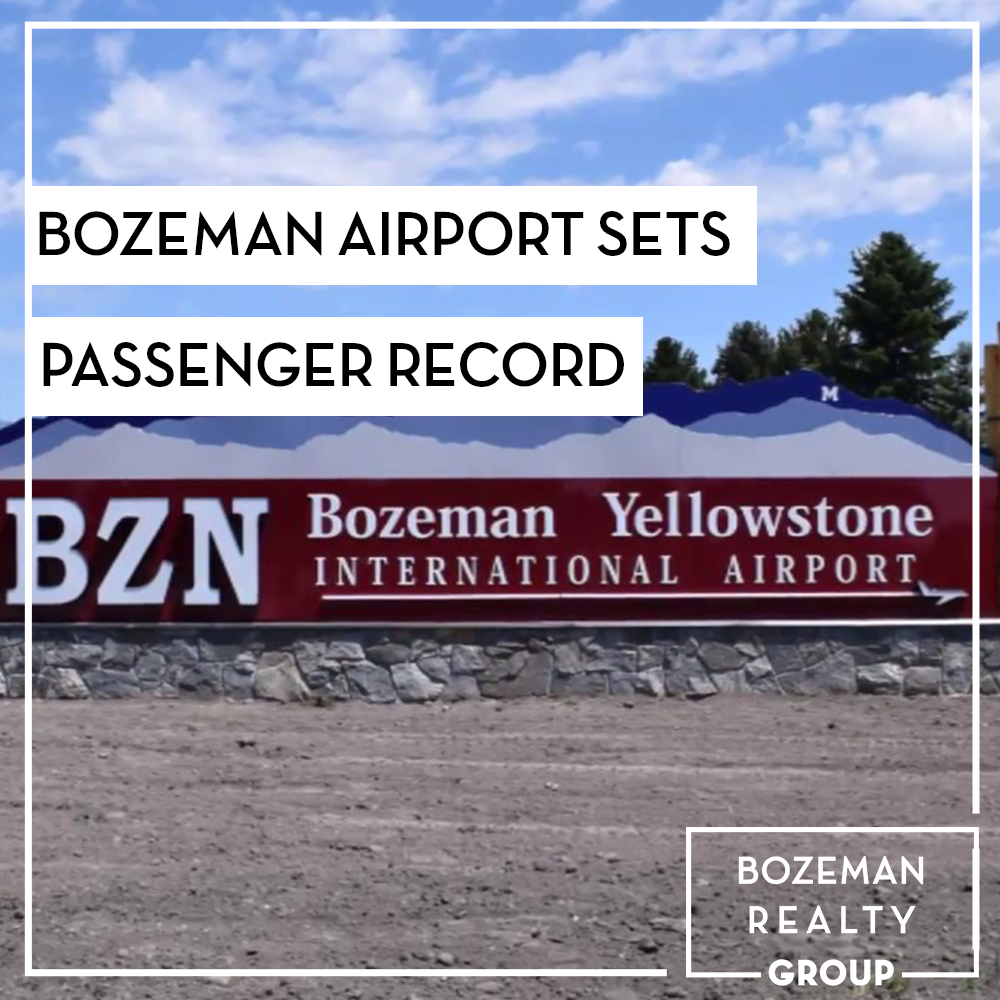 In 2017, Bozeman Yellowstone International Airport set its 8th consecutive passenger record with almost 1.2 million passengers traveling through the airport. This continues to rank the Bozeman airport as the busiest airport in Montana. The large number of direct flights is just one of the many reasons We Love Living In Bozeman.
Bozeman Airport Sets Passenger Record
Flying into and out of the Bozeman Yellowstone International Airport has never been more popular! As more and more travelers and tourists become aware of Bozeman's appeal, they seem to be flocking to the area. With Bozeman's proximity to Yellowstone National Park, some of the top Fly Fishing access in the United States and the vibrant downtown dining and shopping experiences, it's no wonder so many people thought the country and the world.
The Bozeman Airport handled 1,199,537 passengers in 2017. This is an increase of 8.3% compared to 2016 and is the eighth consecutive year of record-breaking passenger traffic. Since 2010 BZN passenger traffic has grown by over 500,000 passengers and this single airport accounts for 30% of all airline travelers coming to and from Montana.
The air traffic control tower at Bozeman Airport handled 76,223 aircraft operations in 2017, which was a 0.9% decrease. Business Aviation operations increased 12.7% to 7,150.  General aviation accounts for 71% of aircraft operations at Bozeman Airport.  Scheduled passenger and cargo airline service accounts for approximately 20% and business aviation accounts for the remaining 9% of all aircraft operations.
Passenger totals in and out of the Bozeman Airport by airline brand in 2017 were:
 Delta Air Lines – 438,912
 United Airlines – 424,756
Alaska Airlines – 180,481
American Airlines – 74,405
Allegiant Air – 57,870
Frontier Airlines – 18,700
Chartered Airline Flights – 4,413
In spite of the incredible growth of the Bozeman Airport it's still considered a relatively easy airport to fly into and out of. The security lines are generally quite short and it's location in Belgrade makes it just a short 10 to 15 minute drive from Downtown Bozeman.