With so much growth, many are wondering what is the driving force in Bozeman's economy. What was once a mainly agricultural town has more recently developed into a town thriving on tourism, technology and education. Bozeman has recently been reviewed as one of the "Best Places to Live" by Money Magazine and as "Outside's Best Towns 2013" by Outside Magazine. But what's the driving force in Bozeman's economy? As it turns out, it's all about the lifestyle.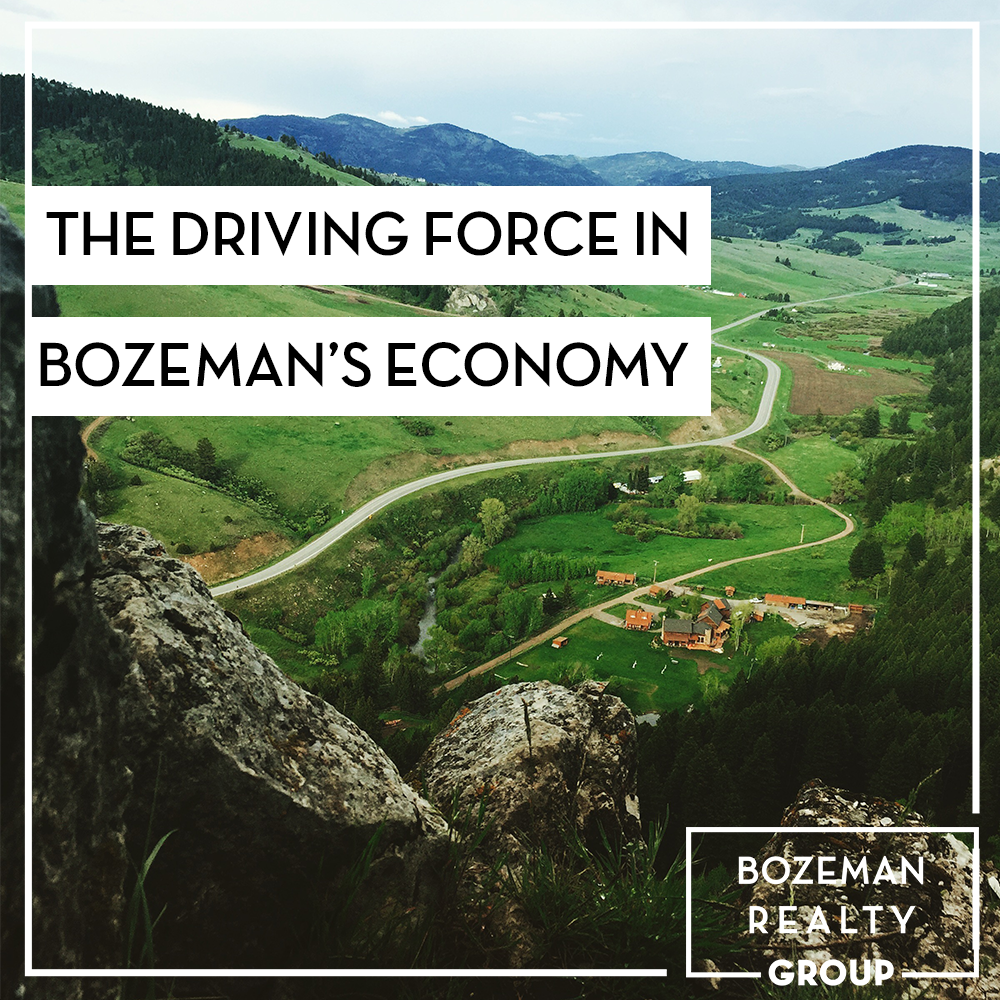 Bozeman's notable features such as its proximity to Yellowstone National Park, world-class skiing opportunities and some of the best fly fishing in the country make this town an outdoor enthusiast's paradise. It's no surprise when people come to play and return to stay.
Accessibility driving Bozeman's economy
The driving force in Bozeman's economy can be attributed to the growing airport. Air service to Bozeman keeps getting better – making the area more attractive to visiting tourists and residents who require easy access to other parts of the country. In 2017 multiple planned expansions to the airport's infrastructure as well as an increased number of daily flights and larger aircrafts are contributing to the growing local economy.
Tourism driving Bozeman's economy
Tourism is still the cornerstone of Bozeman's local economy. The main local attraction is undoubtedly Yellowstone National Park which is located just 90 miles away. 2017 was the second biggest year on record for visits to Yellowstone with 4,116,525 visitors, just a slight decrease from recording breaking numbers in 2016. Famous attractions such as Old Faithful, the Grand Canyon of the Yellowstone, Yellowstone Lake, Lamar Valley and Mammoth Hot Springs attract tourists from around the world. This influx of annual visitors that travel primarily through Bozeman contribute to the vitality of local restaurants, retail, accommodations and more. Tourism is undoubtedly the driving force in Bozeman's economy.