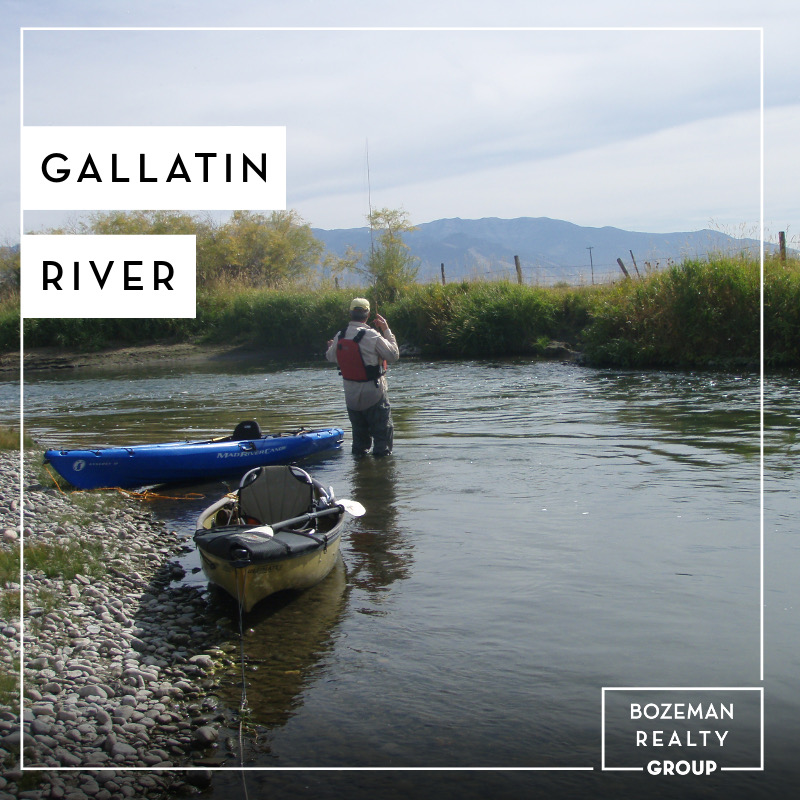 The Gallatin River is the river that is west of Bozeman, Montana. It is one of three rivers, along with the Jefferson and Madison, that converge near Three Forks, Montana, to form the Missouri. The Gallatin River begins at Gallatin Lake located high in the mountains of Yellowstone National Park, and flows for 115 miles to its end at the beginning of the Missouri River in Three Forks.
The Gallatin River is not to be confused with the East Gallatin River, which begins east of Bozeman and flows to the north of the city.
The Gallatin River is an amazingly scenic river – winding through high alpine meadows, dropping into the rocky Gallatin Canyon, and flowing out into the Gallatin Valley.
Most of the fishing scenes in Robert Redford's "A River Runs Through It" were filmed on the Gallatin River.
It is an exceptionally popular fly fishing destination for rainbow trout, brown trout and mountain whitefish. Portions of the river are designated as a Blue Ribbon trout stream. A Blue Ribbon fishery is a designation made in the United States by government and other authorities to identify recreational fisheries of extremely high quality.