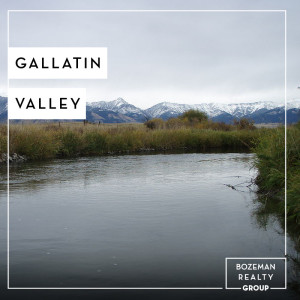 Gallatin Valley has a rich history. Native americans called referred to this area as the "Valley of Flowers". The name seems appropriate because of the great variety of wild flowers found on the mountainsides as well as in the valley. Blackfeet, Crow, Bannock, Nez Perce, Flathead and Shoshone indian tribes all visited the area, although it is most often associated with the Blackfeet tribe.
Gallatin Valley derives its name from the Gallatin River, one of the forks of the Missouri river that rises in Yellowstone Park. The Gallatin river, Jefferson river, and Madison river all merge at the town of Three Forks to form the Missouri River. Lewis and Clark named the rivers on their famous expedition to this part of the world in 1805.
Fort Ellis was established by the War Department to protect and support settlers moving into the Gallatin Valley of Montana in 1867. The fort was located east of present-day Bozeman, Montana. Fort Ellis was an important post during the prominent Indian Wars of the 19th century as well as a base of operations for exploring the region now known as Yellowstone National Park.
Gallatin Valley is about 2,000 square miles in size, with a population of approximately 100,000 people. Popular cities include Bozeman, Belgrade, Manhattan, and Three Forks.