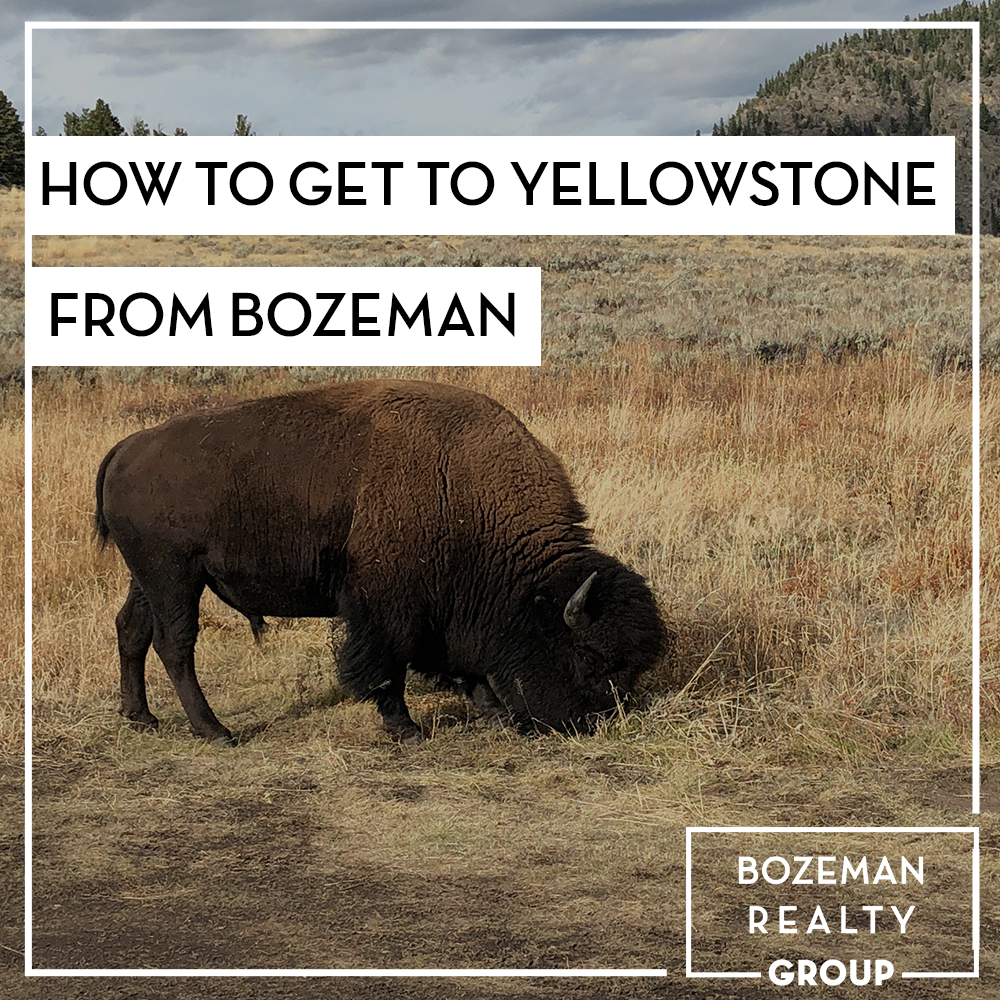 Bozeman is one of the most popular access points to Yellowstone National Park. With increased airline traffic, majority of travelers going to Yellowstone pass through the Bozeman airport. But when planning a trip, many wonder how to get to Yellowstone from Bozeman.
There are two main entrances used to access Yellowstone from Bozeman. The North Entrance which is located in Gardiner, Montana. And the West Entrance, located in West Yellowstone, Montana
Getting to Gardiner from Bozeman takes about an hour and a half. To get there, simply take interstate 90 East to Livingston. The drive is about 25 miles and takes approximately 30 minutes. Livingston is a wonderful town in it's own right, and warrants at least a quick stop. This quaint town features a nostalgic downtown with many fine shops and restaurants. Is passing through Livingston in the summertime, we highly recommend stopping by Mark's In-and-out. This delicious burger joint is reminiscent of times past and is located just off the road as you exit the interstate and head towards town.
Upon leaving Livingston, you'll continue your trip to Yellowstone National Park by heading South for about an hour. Take Highway 89 through the absolutely breathtaking Paradise Valley. The impressive Absaroka mountains and broad Yellowstone river dominate the landscape as you continue south passing through Emigrant.
Arriving in Gardiner, Montana you'll have the option of entering Yellowstone through historic Roosevelt Arch, and likely some elk!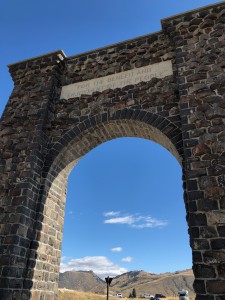 For another option of how to get to Yellowstone from Bozeman, you can enter through West Yellowstone. This entrance is also about an hour and a half from Bozeman. Begin by taking Gallatin Canyon South towards Big Sky. This beautiful drive follows along the Gallatin River. It is also ranked as one of the most scenic by-ways in the United States.
Continue past Big Sky and its impressive Lone Peak towering at 11,166 feet. Passing through a variety of open, grassy and mountainous landscapes on your way into West Yellowstone. "West", as it's often referred, is a touristy but charming western town. It offers many options for dining, shopping and souvenirs. The entrance to the Park is just beyond the downtown area.